Iceland boss: Christmas at risk from HGV driver shortages and supply chain crisis – business live | Business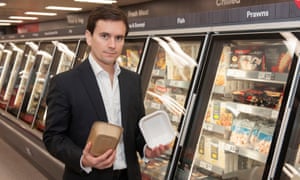 Christmas is at risk from the supply chain crisis unless the government adds HGV drivers to its skilled worker list quickly, the managing director of supermarket chain Iceland has warned this morning.
Speaking on Radio 4's Today programme, Richard Walker explains that the UK faces "big shortages" of HGV (heavy goods vehicle) drivers, of around 100,000 drivers. Iceland itself is short of around 100 drivers. And he blames the government's handling of Brexit for the problems.
The driver shortage is impacting the food supply chain on a daily basis, and leading to shortages on the shelves, Walker confirms.



We've had deliveries cancelled for the first time since the pandemic began, about 30…